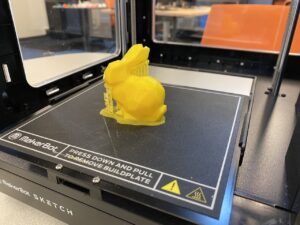 Have you ever been interested in learning how to 3D print? Do you have a project that you are ready to print on a 3D printer?
Our new 3D printing service includes a free online workshop for all skill levels, that you can complete at your own pace.
You can download or design your own 3D object, submit it to the MADLab for printing on our MakerBot Sketch printers, and retrieve the result from the Gerstein circulation desk. The cost for printing is $0.05 per minute of printing time.
This program is available to all UofT students, staff and faculty. Click here for details.