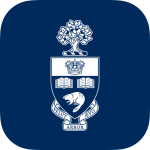 The U of T Mobile application combines various sources of information at your finger tip. The app presents information from our faculties and campuses, and whether you are a student, faculty, staff, or visitor, you will find this app useful.
The app also include Course Finder, a mobile equivalent of the online Course Finder application. You can search courses and session information with this handy application.
Many more functions and information to come in future updates!